(Scroll down to see photos of our classrooms)
Our School's Focus & Philosophy
The focus at Montreat Morning School is on a Christ-centered education; one where the morals and mission of Jesus Christ take on living form through the teachers and staff, not merely religious rhetoric unsubstantiated by actions.
Our philosophy of education is to create an educationally balanced, Christ-centered, learning environment where the focus is on discovering each child's unique gifts, talents and learning style. Implementing this focus should, in turn, develop students with a love of learning, a deeper understanding of themselves, and their Creator.
Our commitment to you, the families of MMS, is that we will seek to apply this philosophy of education by:
Seeking the Lord's wisdom above all else, and loving Him with our whole heart, soul and mind.

Striving to build within our students, character that is Christ-centered in nature.

Developing and maintaining a posture of active listening, which will aid and foster learning.

To teach accurately and thoroughly the core subjects of: Bible, Character Building, Language Arts, English Literature, Math, History, Geography, Science, Environmental Responsibility, Safety, Physical Education, Art, Cultural Studies and Foreign Language.

To model to our children the acts of being responsible, resourceful and respectful to one another.

To always be aware and sensitive to the various learning styles of our children and teach, when possible, in a format they understand.

To provide the tools and practical life experience to enrich education and develop a lifelong curiosity and the love of learning.

Our Church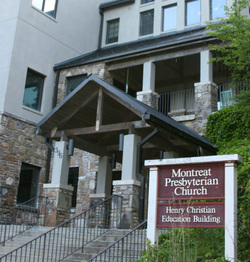 Our church stands behind the purpose and mission of the Montreat Morning School. From time to time, you will observe staff, deacons and elders serving side-by-side to make your child's experience at our school truly delightful. The congregation is committed to provide the children a spirit filled environment and spend countless hours of service in planning, preparation of the building and in the maintenance/up-keep of our playgrounds. As the Director of Children's Ministry/MMS, I welcome each of you and your family to the wide variety of programs our church offers each Sunday and during the week (Birth- Adult). Please feel free to visit our church website at: www.cccmontreat.org or call the church office at 669.7577

---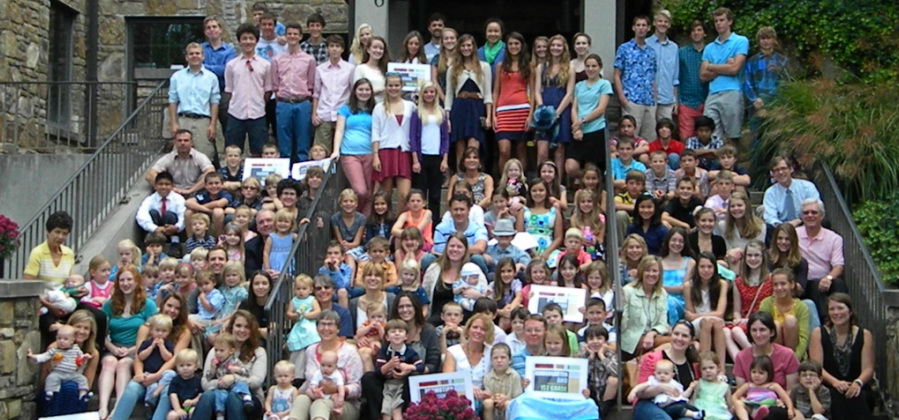 A great place for all ages...

Throughout the year our Children's Department provides various age appropriate programs and events. We welcome you and your family to participate in any or all of these programs.

Sunday School (Birth-Adult)
Promotion Sunday (Pictured on the right)
Family Picnics and Outreach Events
Wednesday Night Connections
Wednesday Night Family Meal
Children's Christmas Musical
Summer Music Camp
Operation Christmas Child
Advent Activities
Parent's Night Out
Easter "Walk With Jesus"
The Marketplace (Vacation Bible School)
Our church believes that nurturing a child's spiritual growth is a great priority; additionally we want to nurture the parents as well! While we serve your children, please enjoy the many options for Adult programs we offer at Christ Community Church

Please check out:
Tuesday Morning's Mother's Bible Study
Sunday Morning Worship and Small Group Classes
Wednesday Night Connections
Small Groups (Ranging from Bible studies to hiking groups, supper clubs to rafting trips, etc...)
Women's & Men's Ministries
6th-12th Grade: Youth Groups (Including both state, national and international mission trips.)
Adult Choir & Handbells
For more information on the Children's Ministry
@Christ Community Church

Please check out our brochure below:
"We will not hide them from their children; we will tell the next generation the praiseworthy deeds of the LORD, His power, and the wonders he has done." Psalm 78:4